Sous Vide & My Perfect Pantry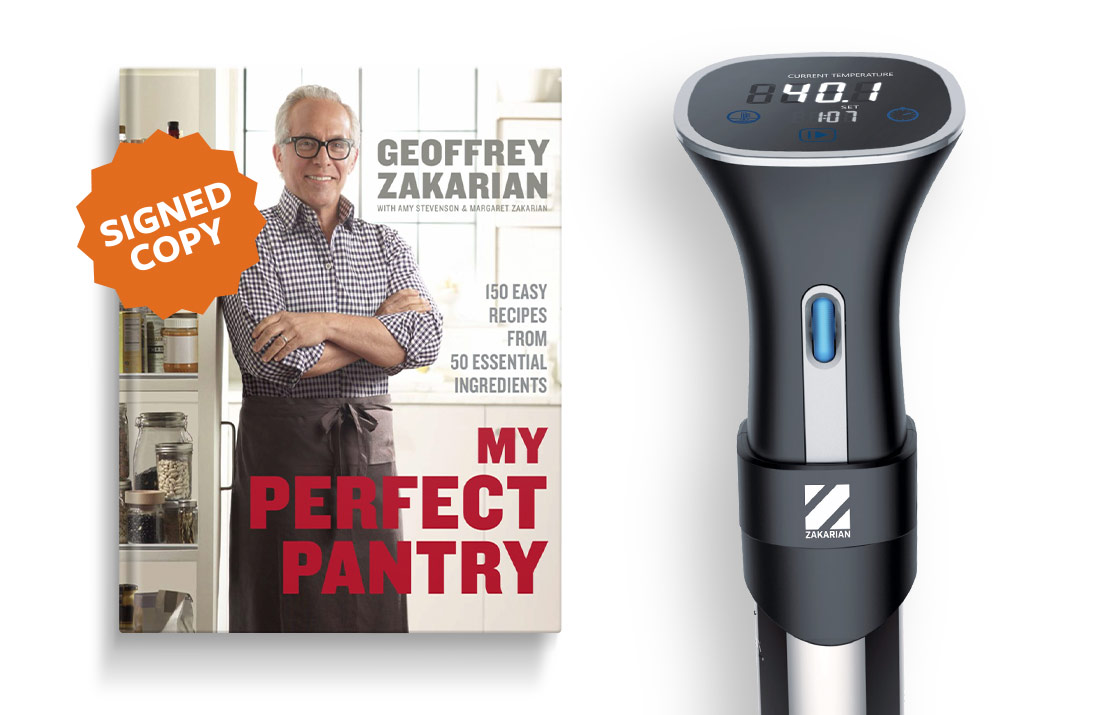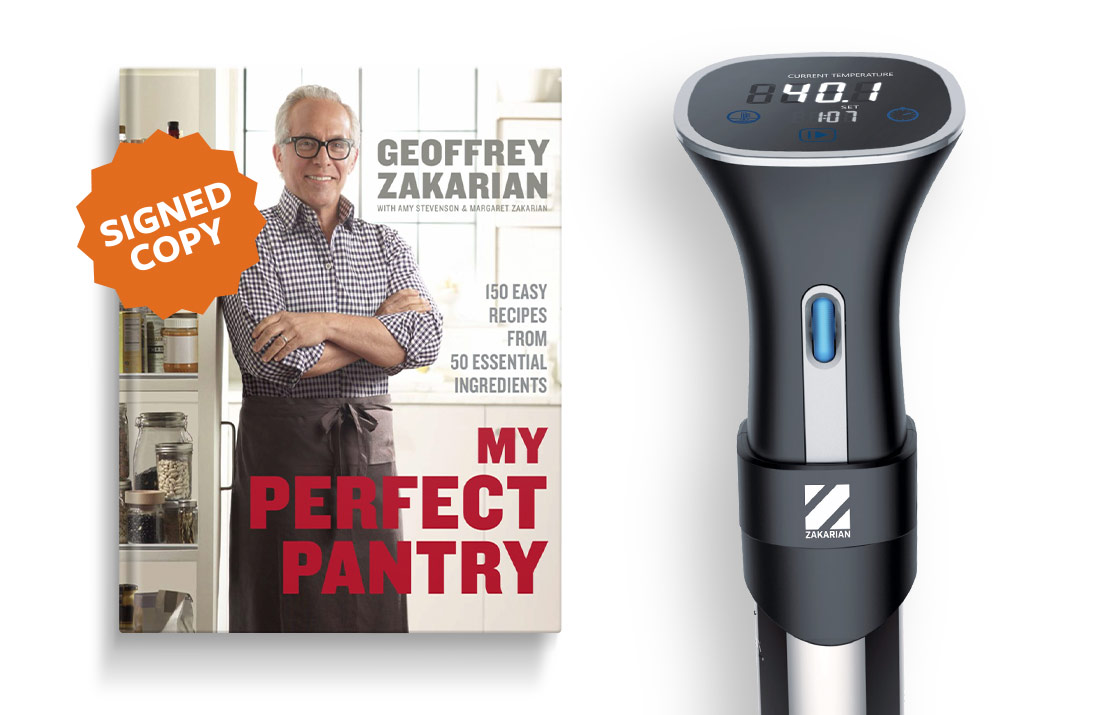 sold out
Sous Vide & My Perfect Pantry
Pro For Home Sous Vide Circulator
With the Pro For Home Sous Vide Circulator, you can now easily reap the benefits of this professional technique in your own kitchen, taking the worry out of overcooking expensive proteins like steak and fish, tenderizing tough cuts of meat, and cooking for a crowd with ease. From dinner parties and special occasions to weeknight dinners and lazy Sunday brunches, the sous vide technique will be one you'll learn quickly and use often.
Sous vide, literally translated from French, means "under vacuum," referring to the technique of cooking food in a sealed bag, completely submerged in a water bath that maintains a precise temperature. This method was first introduced in the 1970s, and has been used in professional kitchens for decades thanks to its consistency, accuracy and ability to be left alone while other tasks are completed.
The Sous Vide Stick can be used attached to any deep pot or vessel, even a plastic bin. Electric outlet needed.
What You Get:
Sous vide stick

Adjustable ring clamp

User's manual with 22 recipes

Manufacturer's 1-year limited warranty
Measurements:
Sous Vide Stick - Approx. 4"L x 3-3/4"W x 14-1/2"H Small
My Perfect Pantry
Signed Copy — Every great meal starts with a trip to the pantry for inspiration. In his most recent cookbook, My Perfect Pantry: 150 Easy Recipes from 50 Essential Ingredients (Clarkson Potter; On Sale: October 7, 2014), Geoffrey shows you how to use your pantry to jump-start any meal so that when you bring home your fresh produce and proteins, you will have 150 recipes at the ready. Complete with full-color food shots of every single recipe, My Perfect Pantry allows your everyday staples to lead, rather than just support, the creation of extraordinary meals. Geoffrey gives you the shopping list you need, as well as the road map for making the most of what you have on hand.